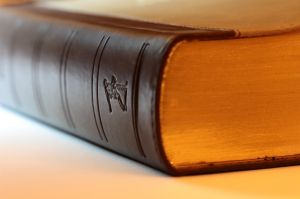 Ontario has one of the strictest legislation when it comes to landlord and tenant relationship. To be honest, the Landlord and Tenant Board has some strict regulations that seem to favor the tenants most of the times. When it comes to raising rents, it can be a little tough on the side of the landlord as some regulations must not be violated.
Be that as it may, there are still landlord rights in Ontario to increase rent. If you have rental units, you can increase your rent, but you have to do it smartly. Here are six tips you must consider when trying to raise your rent.
You Can Make Rent Increment Automatic at Each Lease Renewal Period 
You are only allowed to increase your rent once in 12 months. No matter what happens after that, you can't raise it again. It will be sensible to make rent increment part of the lease renewal process.
Know the Market Rate before You Move for Rent Increment
Knowing the market rate is important so that you can know just how much you can raise your rent. Though several other factors should determine how much you may want to charge, the market factor should be the prime determinant of your rate of raise.
Send Notice As Early As Possible
Do not wait until it is time for lease renewal before you bring up the issue of rent raise. You need to let your tenants know that they will have to pay more in time. Also, ensure that you do this the right way by sending them notice of the rise. 
Make Sure Your Property Is In a Great Shape
Increasing your rent constantly without improving the condition of your house doesn't make any sense. Though there are landlord rights in Ontario that let you raise rents after 12 months, your tenants may challenge you if the units are in a terrible state.
Know When to Ask For More
The rate you can raise rents in Ontario is normally capped at 2.5%, even if the rate of inflation is higher. You can apply to the board to raise your rent higher than this in certain circumstances. If you have eligible capital expenditure or your operating cost relating the security increases, you can ask for more.
Understand the Law
You need to understand the law if you want to raise rents and get the best out of your investment. There are several opportunities you may be missing as a result of not knowing much about the laws governing landlord and tenant relationship.
Owning a rental property is a significant investment, but you may be losing a lot of money if you are not collecting the right rent. There are landlord rights in Ontario to raise rents and with the tips above you can take full advantage of your rights. For more information on how to raise your rents, contact us today at Civil Litigations Paralegal Services. We are always ready to help.
Landlord Rights Ontario