Contact Civil Litigations today for a trusted Toronto landlord paralegal. We can help you get rid of your unwanted tenant as quickly and as smoothly as possible. You might think that you don't need to 'waste your money' on an attorney for a simple eviction matter. To which, there are two points to consider:
1) We're not attorneys. We are paralegals. That means that we can do everything an attorney does but at a fraction of the cost.
2) Landlords often don't realize that there are a number of steps that need to be taken in an eviction. If proper paperwork isn't filed satisfactorily and or protocol isn't followed, you could lose your eviction case.
What are Evictable Offenses?
There are several reasons why a landlord may decide to evict a tenant. Just in case you're wondering if you are within your legal parameters to evict your unwanted tenant, here's a short list of reasons to evict:
Tenant routinely does not pay rent on time
After arrangements were made for late rent payment, rent was still not paid
Tenant has committed a crime or done something illegal in the rental property
Tenant either injures or threatens to injure himself/herself, other tenants living in the rental property, neighbors, a neighbor's property, or the landlord
Tenant damages rental property
Tenant doesn't keep their area clean
Tenant remains in the rental property after the tenancy has ended
Leading Up to the Eviction Hearing with the Landlord and Tenant Board
You must give the unwanted tenant two documents before the eviction hearing. One says what you want the Board member to do. The other document, called an affidavit, gives the reasons why you want the Board member to evict. Your tenant may not agree with what you say, and they will have a chance to present their side of the story on the day of the hearing.

In the hearing room, the landlord will speak first. Either you can speak or have your paralegal speak for you. After you speak, the tenant will have an opportunity to defend themselves. After hearing from both parties, the member will make a decision. Decisions made by Landlord and Tenant Board members are legal rulings that have the same finality and legality as a decision made by a judge.
What Decisions Can the Member Make?
The Board member can order that the landlord must give the tenant more time to pay rent.
The Board member can order the tenant to leave the rental property and tell them how much time they have to get out
The Board member can also order the tenant to pay for the landlord's court costs
Contact Civil Litigations for a Free Consultation
As you see, evictions are a serious matter, and you want the decision to be favorable to you. That is why many landlords hire a Toronto landlord paralegal to represent them and protect their rights. Knowing what to do, how to do it, and what not to do in an eviction battle can make all the difference in getting the ruling you want. Therefore, we recommend that you contact us as soon as you decide to evict.
Toronto Landlord Paralegal
Related Posts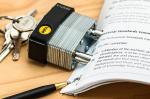 Civil Litigations is a licensed paralegal firm that provides expert legal counsel and representation for landlords in Toronto. At our office, you will find an experienced Toronto landlord paralegal who can help you get rid of your unwanted tenants ASAP! After all, why waste money on an expensive landlord attorney when you could hire a paralegal from our law office for a fraction of the price!? Besides, our paralegals ...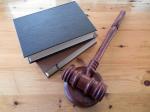 When you are looking for legal assistance, you should know that you have options other than the costs that come from hiring an attorney. Many people who are dealing with landlord and tenant matters can get the help that they need simply by seeking the assistance of a paralegal. When you choose the right Toronto landlord paralegal, you will have all of the professional advice and guidance that you ...