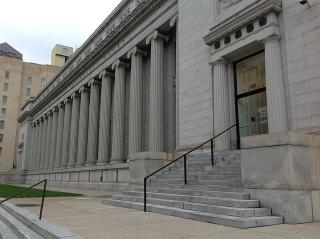 If you have an issue that requires legal action you may file a case in small claims in Ontario. A civil paralegal can assist you through the process of filing the claim by preparing a number of documents that are necessary throughout the case. One of the best ways that you can resolve a case of small claims in Ontario is through a settlement conference. A paralegal can represent you in a settlement conference which will save you time and money.
Importance of the Settlement Conference
Many people are not aware of how a settlement conference works. A settlement conference is a special proceeding with a judge as well as both parties involved in the case of small claims in Ontario. A settlement conference allows both parties to be heard and provides an opportunity to settle the case without having to take further court action.
A settlement is often the preferable option to a trial. Trials can be lengthy and costly and there is no guarantee of the results. Instead, a good settlement gives both parties a fair result through compromise. During the settlement conference the judge will be able to provide some insight into how the case would likely unfold in court if it went forward to trial.
You can also save the expense that you would incur should the case go to trial. In addition, trials are stressful and can consume your life for a period of time. Rather than go through all that, you may be better off with a settlement hearing for small claims in Ontario. It is important to note that the Small Claims Court has monetary jurisdiction of claims up to $25,000.
How a Civil Paralegal Will Help
A licensed, experienced paralegal is available to assist with legal cases including small claims in Ontario. The costs involved in obtaining a lawyer can be quite high. You can avoid some of these costs by having a paralegal take care of the many parts of the process that do not have to be completed by an attorney.
We are able to handle many different tasks including settlement conferences, terms of payment hearings, trials, assessment hearings, motions, jurisdiction hearings, judgment debtor examinations, contempt hearings and garnishee hearings among others. We also provide process serving services and judgment enforcement services in Ontario.
Our paralegal firm is successful in obtaining fair settlements in about half of the cases in which we are involved. If the matter does end up going to trial, you will benefit greatly from the preparation we have completed on your case. We have years of experience question preparation and preparing for trial.  
Small claims court representation can be handled in most part by a qualified paralegal. Although paralegals are not required to belong to any type of organization, the Ontario Paralegal Association is a leading group in the area. Our paralegal firm is regulated and licensed by the Law Society of Ontario to provide paralegal services in the Ontario area. We are here to assist you with many of your legal needs.
Small Claims Ontario